Board of Directors
Our synagogue is guided by a team of members who volunteer their time to make Beth Am a stronger community. The Beth Am Board of Directors are elected at the annual Congregational meeting held in late May and serve three-year terms.
Board Members work closely with our clergy, our Executive Director, and all other Beth Am staff to ensure that all aspects of the synagogue run smoothly.
If you have any questions about Board activities or any questions about Beth Am, we encourage you to contact Board members directly at their Beth Am e-mail addresses.
Name: Heather Wolfson
Role: Beth Am President
Email: heather@betham.com
Bio: Heather Wolfson is a dedicated organizational leader with over 15 years of experience in the Jewish communal field. She is currently the Founder and CEO of Maven Coaching and Consulting where she is a professional consultant and coach. Outside of work, Heather has been involved in the greater community. In addition to Congregation Beth Am, she serves on the board of the University of Arizona Hillel Foundation. She graduated from the University of Arizona with a dual B.A. in journalism and communication and her M.B.A. from Loyola Marymount University. She and her husband, Matt, have two sons, Josh and Gabe.
Name: Allison Borts
Role: Secretary, Parliamentarian
Email: aborts@betham.com
Bio: Allison Borts serves as the Secretary for Congregation Beth Am, and has been a board member for a number of years. Allison is an Associate Real Estate Broker with the Beal Group at Compass and also serves as General Counsel for ShipCalm, a local logistics & fulfillment company. Previously, Allison was a litigator at Gordon & Rees, LLP where she focused on complex commercial and class action litigation. Allison has an LL.M. in Business & Corporate Law from the University of San Diego (1998), and an LL.B from Osgoode Hall Law School in Toronto, Canada (1995).
Name: Josh Caplan
Role: Treasurer, HR Committee, Chair
Email: caplan@betham.com
Bio: Josh Caplan moved to San Diego in September 2014 with his family and joined Beth Am soon after. Over the years, Josh's roles at Beth Am including Men's Club Executive Committee, Men's Club President, and co-chair of the 2017 Beth Am Family Retreat, and is now excited to be on the Beth Am Board as the Chair for the HR Committee.
Josh is a Camp Ramah camper and staff alumnus, attending camp every summer, starting at age 10 and continuing through college. Josh was even the program director during the summer of 1999. Josh received his undergraduate degree from the University of California San Diego and his law degree from the University of California, Hastings College of the Law.
Josh is a environmental law attorney with the California Department of Justice. While he is not at work, Josh spends time on home improvement projects, hiking, cooking and baking with his family and playing basketball with his older daughters. He and his wife, Shana Cohen, have three daughters – Louisa (12), Abigail (11) and Eleanor (6).
Name: Michele Myron
Role: 1st Vice-President, Youth Commissioner & Membership Chair
Email: michele@betham.com
Bio: Michele previously served as Chair of the Youth Committee, after 3 years on the committee. Michele graduated from San Jose State with a degree in Comparative Religious Studies with a double minor in Judaic and Middle Eastern Studies. Currently, she is a stay at home Mom to their 4 boys.
Name: Marc Potash
Role: Immediate Past President, Nominations Committee Chair
Email: mpotash@betham.com
Bio: Marc Potash is our Immediate Past President for Congregation Beth Am. He has also served as the chair of both the synagogue's Safety & Security Council and HR Committee. His family has been a member of Beth Am for a decade where his three children attended the ECC and are now part of both JLC and Youth Group. Marc is co-founder and President of Sea Glass Hospitality Partners, overseeing the organization's strategic growth and day-to-day operations. Marc received his MBA from UC San Diego's Rady School of Management in 2009 and his BA from Syracuse University in 2000.
Name: Alan Saporta
Role: 2nd Vice-President, Jewish Life & Practices Co-Chair
Email: asaporta@betham.com
Bio: Alan Saporta was born and raised in New York and earned Bachelor of Science degrees in both Computer Science and Applied Mathematics from the State University of New York at Stony Brook. He is a seasoned technology executive with experience in the media and entertainment, financial services and hospitality industries. Alan and his family have lived in California since 1999 and moved to San Diego in early 2019, becoming Beth Am members soon after. He currently serves on Beth Am's Jewish Life Practices committee, is a member of the Men's club and is a regular participant of the weekly Beit Midrash class at Beth Am. He and his wife Susan have 3 children: Toni, Carmen and Michael. Toni and Carmen are in Sabra and are madrikhim. Michael attends the JLC. Besides technology, Alan has passions for mentoring, baking and chocolate.
Name: Rachel Bycer
Role: Early Childhood Center Chair
Email: rbycer@betham.com
Bio: Rachel Bycer is the current Chair of the Beth Am Early Childhood Center Committee. Her family recently moved back to San Diego after six years in San Francisco, and all three of their children currently attend ECC. Rachel works on the Learning and Organizational Development team at Dropbox and is also a certified Leadership Coach. Prior to Dropbox, she worked as a public high school teacher. Rachel is currently working on her Masters of Learning and Organizational Change at Northwestern University; she also received her B.S. in Journalism from Northwestern in 2010.
Name: Elyssa Rosenberg
Role: Education Vision Chair
Email: erosenberg@betham.com
Bio: Elyssa Rosenberg is the Director and Founder of isadoraNOW, a not-for-profit dedicated to making quality dance education available to all. She has a background in Dance, Education, Communications and Marketing. She is a graduate of Tufts University and received her Masters from New York University.
Name: Stephanie Rubin
Role: Jewish Learning Center Chair
Email: srubin@betham.com
Bio: Stephanie Rubin and her family joined Beth Am in 2018 when they relocated to San Diego. She is the current chair of the Beth Am JLC education committee and has two children in the JLC program. Professionally, Stephanie works for CommerceIQ, the leading retail ecommerce management platform. She graduated from the University of Maryland with a BS in Marketing and Supply Chain Management.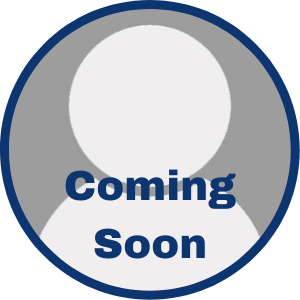 Name: Sharon Sinder
Role: Sabra SPA Committee Chair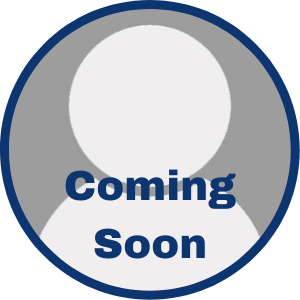 Name: Amy Spilkin
Role: Adult Engagement Chair
Bio: coming soon
Name: Yvonne Webber
Role: Co-Chair, Jewish Life and Practices
Email: yvonne@betham.com
Bio: Yvonne Webber was born and raised in the San Francisco Bay Area. She earned her undergraduate degree in Speech Communication with an emphasis on Public Relations and Organizational Communication from California State University at Hayward. Yvonne moved to San Diego in 2005 with her husband Ephron Rosenzweig and her children Judah, Toren, and Eliana. She began teaching at Beth Am preschool and Beth Am soon became their home away from home. She earned a Master's Degree in Jewish Studies with an advanced certificate in Jewish Teaching from Gratz College in 2010. Yvonne then began teaching Judaic Studies at San Diego Jewish Academy Upper School, and is now also the yearbook advisor and Jewish Life Director. Yvonne believes Jewishly-inspired lives are enriched and more meaningful. She lives her life through and infuses her teachings with three main values: family, faith, and education.
Sun, October 1 2023 16 Tishrei 5784