Board of Directors
Our synagogue is guided by a team of members who volunteer their time to make Beth Am a stronger community. The Beth Am Board of Directors are elected at the annual Congregational meeting held in late May and serve three-year terms.
Board Members work closely with our clergy, our Executive Director, and all other Beth Am staff to ensure that all aspects of the synagogue run smoothly.
If you have any questions about Board activities or any questions about Beth Am, we encourage you to contact Board members directly at their Beth Am e-mail addresses.
Name: Marc Potash
Role: Beth Am President
Email: mpotash@betham.com
Bio: Marc Potash serves as President for Congregation Beth Am. His previous role was 1st Vice President and concurrently served as the chair of both the synagogue's Safety & Security Council and HR Committee. His family has been a member of Beth Am for a decade where his three children attended the ECC and are now part of both JLC and Youth Group. Marc is co-founder and President of Sea Glass Hospitality Partners, overseeing the organization's strategic growth and day-to-day operations. Marc received his MBA from UC San Diego's Rady School of Management in 2009 and his BA from Syracuse University in 2000.
Name: Heather Wolfson
Role: 1st Vice President
Email: hwolfson@betham.com
Bio: Heather Wolfson is a dedicated organizational leader with over 15 years of experience in the Jewish communal field. She is currently the Founder and CEO of Maven Coaching and Consulting where she is a professional consultant and coach. Outside of work, Heather has been involved in the greater community. In addition to Congregation Beth Am, she serves on the board of the University of Arizona Hillel Foundation. She graduated from the University of Arizona with a dual B.A. in journalism and communication and her M.B.A. from Loyola Marymount University. She and her husband, Matt, have two sons, Josh and Gabe.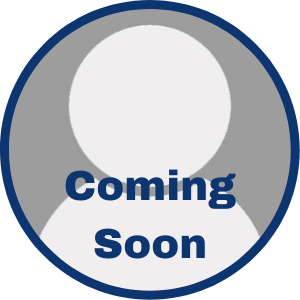 Name: Josh Caplan
Role: Treasurer, HR Committee, Chair
Email: caplan@betham.com
Bio:
Josh Caplan moved to San Diego in September 2014 with his family and joined Beth Am soon after. Over the years, Josh's roles at Beth Am including Men's Club Executive Committee, Men's Club President, and co-chair of the 2017 Beth Am Family Retreat, and is now excited to be on the Beth Am Board as the Chair for the HR Committee.
Josh is a Camp Ramah camper and staff alumnus, attending camp every summer, starting at age 10 and continuing through college. Josh was even the program director during the summer of 1999. Josh received his undergraduate degree from the University of California San Diego and his law degree from the University of California, Hastings College of the Law.
Josh is a environmental law attorney with the California Department of Justice. While he is not at work, Josh spends time on home improvement projects, hiking, cooking and baking with his family and playing basketball with his older daughters. He and his wife, Shana Cohen, have three daughters – Louisa (12), Abigail (11) and Eleanor (6).
Name: Allison Borts
Role: Secretary
Email: aborts@betham.com
Bio: Allison Borts serves as the Secretary for Congregation Beth Am, and has been a board member for a number of years. Allison is an Associate Real Estate Broker with the Beal Group at Compass and also serves as General Counsel for ShipCalm, a local logistics & fulfillment company. Previously, Allison was a litigator at Gordon & Rees, LLP where she focused on complex commercial and class action litigation. Allison has an LL.M. in Business & Corporate Law from the University of San Diego (1998), and an LL.B from Osgoode Hall Law School in Toronto, Canada (1995).
Name: Elyssa Rosenberg
Role: 2nd Vice President, Jewish Learning Center Chair
Email: erosenberg@betham.com
Bio: Elyssa Rosenberg is Chair of the JLC Education Committee. She is the Director and Founder of isadoraNOW, a not-for-profit dedicated to making quality dance education available to all. She has a background in Dance, Education, Communications and Marketing. She is a graduate of Tufts University and received her Masters from New York University.
Name: Joanna Herman
Role: Immediate Past President
Email:jherman@betham.com
Bio: Joanna Herman is the Immediate Past President for Congregation Beth Am, after serving three terms as President. In her role as Immediate Past President Joanna is the chair of the Nominations Committee. Joanna is an executive legal search consultant with Major, Lindsey & Africa, specializing in in-house placements in the Southern California legal market. Previously, Joanna was a litigator in the San Diego office of Morrison & Foerster, where she focused on product liability litigation. Joanna graduated from Harvard Law School with a JD in 2003 and a BA from Columbia College in New York in 1998.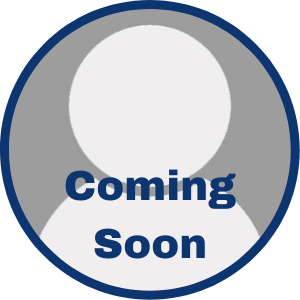 Name: Daniel Abrams
Role: Security Council Chair
Email: daniel.r.abrams@gmail.com
Bio: Daniel Abrams is the current chair of the Beth Am Security Committee and has been working in technology for the past 20+ years. He has traveled the globe directing the design and installation of audio visual technology for some of the world's largest enterprise businesses. Daniel is also the owner of Dan Reed Autos, an independent car dealership specializing in classic cars and late model used vehicles. Daniel has been active in the Jewish community since he was young, attending USY High and a proud camper and staff member of Camp Ramah in the Poconos. Daniel and his wife Amy, have two children, Lila & Isaac.
Name: Shaloha Aires
Role: Early Childhood Center Chair
Email: shaloha@betham.com
Bio: Shaloha Aires is the Chair of the Beth Am ECC Education Committee and the Beth Am ECC Board Representative. Shaloha and her husband, Gary, have three children - two who have graduated from the ECC and one who is currently a student at the ECC. Shaloha and Gary have been Beth Am members for the past six years and they are actively involved in the Jewish community. Shaloha's professional background focuses on product management and strategic planning in software technology startups. Shaloha received her BA from Harvard University in 2004.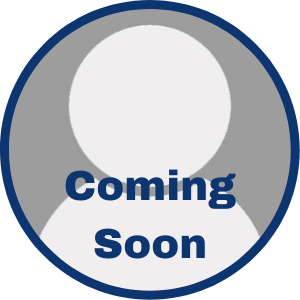 Name: Patrice Gold
Role: Women's Circle Co-Chair, Board Representative
Email: womenscircle@betham.com
Bio: Patrice Gold is the Co-Chair of Women's Circle, alongside Britt Rubenstein and Naomi Harris. Patrice and her husband, Dan, have two children named Elana and Jeffrey who have grown up at Beth Am. Patrice and Dan have been members for the past 23 years and have both volunteered on a variety of committees. Patrice received her bachelor of Science degree from Arizona State University in Criminal Justice and Law Enforcement with a minor in Spanish. Patrice loves to garden, swim, and be with her family and friends.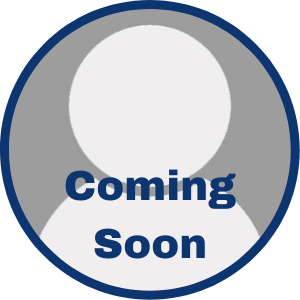 Name: Dan Lieb
Role: Men's Club President
Email: mensclub@betham.com
Bio: Coming Soon
Name: Michele Myron
Role: Youth Commissioner
Email: michele@betham.com
Bio: Michele just started her first year as Chair of the Youth Committee, after serving 3 years on the committee. Michele graduated from San Jose State with a degree in Comparative Religious Studies with a double minor in Judaic and Middle Eastern Studies. Currently, she is a stay at home Mom to their 4 boys.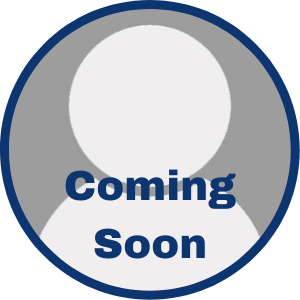 Name: Stephanie Rubin
Role: Board Member
Email:
Bio: Coming Soon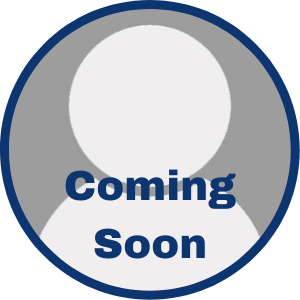 Name: Sharon Sinder
Role: Board Member
Email:
Bio: Coming Soon
Name: Yvonne Webber
Role: Board of Directors
Email: yvonne@betham.com
Bio: Yvonne Webber was born and raised in the San Francisco Bay Area. She earned her undergraduate degree in Speech Communication with an emphasis on Public Relations and Organizational Communication from California State University at Hayward. Yvonne moved to San Diego in 2005 with her husband Ephron Rosenzweig and her children Judah, Toren, and Eliana. She began teaching at Beth Am preschool and Beth Am soon became their home away from home. She earned a Master's Degree in Jewish Studies with an advanced certificate in Jewish Teaching from Gratz College in 2010. Yvonne then began teaching Judaic Studies at San Diego Jewish Academy Upper School, and is now also the yearbook advisor and Jewish Life Director. Yvonne believes Jewishly-inspired lives are enriched and more meaningful. She lives her life through and infuses her teachings with three main values: family, faith, and education.
Wed, May 18 2022 17 Iyyar 5782