Administrative & Programming Staff
---
Name: Gilad Hoffman
Role: Executive Director
Email: gilad@betham.com
Bio: Gilad joined the Beth Am team as the Executive Director in 2019. Gilad was the Religious School Director at Congregation Beth Israel in San Diego. He previously was Congregation Beth Israel's Youth and Camp Director, and the Sports Director and Assistant Camp Director at the Lawrence Family Jewish Community Center. Gilad grew up at Congregation Beth Am, and this is where he joined the Jewish Community as a Bar Mitzvah. Gilad is a huge soccer fan and has been playing and coaching for many years. Gilad was born in South Africa but spent most of his childhood here in San Diego. He earned both his B.S. in Psychology and MBA from the University of La Verne. Gilad enjoys spending quality time with his children and being outdoors and kicking the ball around.
Quote: "Beth Am was my synagogue growing up and am thrilled to be able to provide the same experience for my children. Having a Jewish community is so important and am delighted to come back home."
Name: Joanne Morgenthal
Role: Director of Membership & Engagement
Email: joanne@betham.com
Bio: Joanne "Jo" joined the Beth Am team full time as the Director of Youth Engagement in 2019 after three years as a teacher and Madrikhim coordinator for JLC and Sabra. Jo spent many years working in the Jewish camping industry, first as a program director, then an assistant director and ultimately a director. This sparked a passion for working with Jewish youth that continues to this day.
Her love for the New York Yankees is only second to her passion for animals. Jo was born and raised in Greenwich Village, Manhattan, New York. She earned her B.S. in Applied Social Sciences from Binghamton University. Now, Joanne, Midge her puppy and Phoebe her cat love to call San Diego home.
Quote: "I find nothing more rewarding then working with our youth and helping develop future leaders. The Beth Am community has welcomed me with open arms, and I am excited to be able to give back."
Name: Susan Mualim
Role: Director of Communications
Email: susan@betham.com
Bio: Susan Mualim has been a part of the Beth Am family since 2002 when she joined us as the first person you saw when you walked through the doors at our welcome desk. Over the years, she has had many roles including Rabbi Kornberg's Assistant, Creative Designer, Events Director, and Director of Membership and Engagement. Over the years, Susan has worked closely with members, so at the end of 2022 when she transitioned into her current role, it was an easy transition.
Susan grew up in Montreal, Canada, attended Jewish Day school as well as public school. She got her degree in Jewish Studies with a minor in Education. After university, she moved to Israel where she taught English. She met her husband, Nisim and had two of their children, Idan and Maya, before moving to San Diego in 2002. They currently live in Carmel Valley and had their third bundle of joy, Kobi, in 2009.
Susan is excited to continue her Beth Am journey focusing on her passion for design as the Director of Communication
Quote: "Beth Am is my family's home away from home. I love how my children have grown up in this community and enjoy coming here every Shabbat. It is a joy to know that Beth Am is a building block for the future of our family and community."
Name: Sarah Marsh
Role: Director of Accounting
Email: sarah@betham.com
Bio: Sarah joined the Beth Am team as the Director of Accounting in 2022. She previously worked as the Senior Accountant at Congregation Beth El in La Jolla. Sarah grew up in Southern California and has been in the Carmel Valley community of San Diego since 2011. She enjoys spending time with her three children, Rebecca, Savannah, and Maya, and her sweet granddaughter, Ayla.
Quote: "I'm so happy to be part of this warm and welcoming Jewish community of Congregation Beth Am!"
Name: Maria Alvarez
Role: Accounting Assistant
Email: maria@betham.com
Bio: Maria joined Beth Am in Spring 2023 as the Accounting Assistant and is responsible for providing bookkeeping functions for the synagogue including accounts receivable and cash receipts. Maria was the Executive Assistant, Office Administrator and Member Accounts Administrator at Congregation Beth El, where she worked for 8 years. Prior to joining Beth El, she worked in Los Angeles at Wells Fargo, Bank of America, and W. J. Bradley Mortgage Company in various positions. She attended Cal State University Bakersfield, where she studied Business & Accounting.
Originally from South Texas, Maria loves traveling and meeting new people. She has one son, who also lives in San Diego.
Quote: "I am very happy to be at Beth Am and continuing my journey working with the Jewish Community. I look forward to meeting and serving the Beth Am congregation."
Name: Bonnie Cohen
Role: Rabbis' Assistant
Email: bonnie@betham.com
Bio: Bonnie joined the Beth Am family in 2003 as receptionist after raising her own family. In her current role as Assistant to Rabbi Kornberg and Rabbi Earne, Bonnie provides administrative support to our Rabbis and congregation, as well as helping families set up various lifecycle events. Her background in materials management for high tech companies no doubt helped her organize the many moving parts involved with two busy Rabbis and a thriving congregation. She feels lucky to work assisting such wonderful leaders.
A native San Diegan, Bonnie lives in the Rancho Bernardo area with her husband, and her daughters are close by.
Quote: "I find it so rewarding to help families organize their lifecycle events. I'm also pleased to welcome members who are converting to Judaism. My personal experience converting before I was married helps them know I understand. I couldn't be happier at Beth Am!"
Name: Jose Ocegueda Jr.
Role: Maintenance Supervisor
Email: jose@betham.com
Bio: Jose has been working at Beth Am for sixteen years, but his family has been around the Beth Am family for many years before. Jose just stepped up as Maintenance Supervisor when his father, Jose Sr. retired in October 2016. Jose has a passion for Beth Am and always is looking for ways to enhance our facility. Jose lives in Tijuana with his wife Dinorah, and children Andres and Isaac.
Name: Cameron Reardon
Role: Safety and Security Supervisor
Bio: Cameron is a San Diego native and has been working in security since 2012. Starting from event security and working at shopping centers unarmed, he eventually built up his experience and knowledge, attaining a position at Congregation Beth Am in 2013. From there he would strengthen his skills by taking courses at Pacific West Academy. Since then, he's had the privilege of working alongside A.D.L., C.S.S. and our local law enforcement to provide the tools necessary to keep our Beth Am families safe. He has since moved up and taken on more responsibility earning his title as the Safety and Security Supervisor here at Beth Am.
During Cameron's free time, he spends time with his friends and family. He's a big sports fan, particularly supporting the Red Sox and New England Patriots.
Quote: "I take a lot of pride in my work but it's who I do it for that makes my job that much better. My first day at Beth Am, I was welcomed with opened arms and since then I've received nothing but kindness and appreciation. I am beyond blessed to be a part of the Beth Am family."
Early Childhood Center Staff
---
Name: Denise Neifeld
Role: ECC Director
Email: denise@betham.com
Bio: Denise Neifeld is honored to be Director of the Beth Am Preschool since 2001, though she has been involved with the Preschool since 1997 having held many positions including Board Representative and Admissions Coordinator. Denise holds an honors degree in social work from the University of the Witwatersrand, South Africa. She immigrated to the U.S. with her husband Grant and daughter, Katherine, in 1988 and has been a member of Beth Am since first moving to San Diego in 1993.
Denise is extremely proud of the Preschool's most recent addition of the Nursery Program "a home away from home for infants". Her passion has always been working with young children and their families.
Quote:"I first chose Beth Am Preschool for my daughter, Stephanie, and then learning more about the philosophy and community, I became committed to its success. I am pleased to have lead the team to create a preschool with such a fine reputation."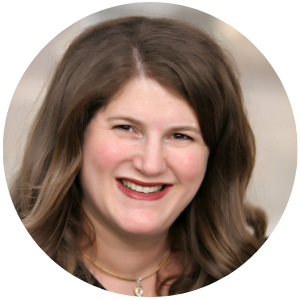 Name: Tammy Marcus
Role: ECC Associate Director
Email: tammy@betham.com
Bio: Tammy has worked at Beth Am since 1996 and has held several positions in both the Preschool and Youth Departments. In this time, Tammy has enjoyed working at Beth Am in both formal and informal education with children of all ages, infants through college students. Tammy emigrated from Israel to the United States in 1991. She holds a Bachelor's Degree in Psychology from the University of Southern California.
Tammy and her husband Dave have a son, Daniel, who is a graduate of the nursery and preschool at Beth Am.
Quote: "The feeling of warmth and community at Beth Am is overwhelming. I just can't imagine myself anywhere else. I thoroughly enjoy engaging with preschool parents, as often their first introduction to Beth Am, is a privilege."
Jewish Learning Center & Sabra Staff
---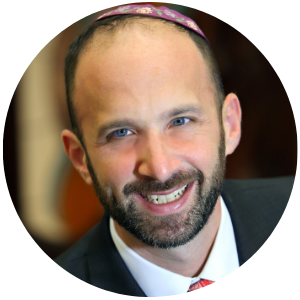 Name: Rabbi Earne
Role: Director of JLC, Sabra and Hebrew for Credit
Email: rabbie@betham.com
Bio: Rabbi Earne joined our community in 2006 as Assistant Rabbi, bringing tremendous energy and ruach to Beth Am. He earned his BA in Human Development and Family Bond at Cornell University, MA in Education from the University of Judaism. Rabbi Earne's rabbinic ordination was from New York's Jewish Theological Seminary. Rabbi Earne focuses on Israel, social action, and leads our centers for learning: Preschool, Jewish Learning Center, Sabra, Hebrew For Credit and Youth. To see Rabbi Earne in action with our children and families is to know that he's passionate about Judaism and instilling our traditions and values in our future generations. Rabbi Earne lives in Carmel Valley with his wife, Elizabeth, and their two children, Jonah and Gabriella. They feel very fortunate to raise their family in the kind and nurturing community of Congregation Beth Am.
Quote: "It is clear that teaching our children is one of the most important roles we have as Jewish leaders and parents. Our commitment to the Jewish people is to educate and engage our youth, building their Jewish identities for our future community. It's a joy to help our children become more involved and grow – while they are making friends and having fun."
Name: Tamara Nau
Role: Educational Administrative Coordinator
Email: tamara@betham.com
Bio: Tamara joined the Beth Am Family in 2020. She has been working in the Jewish community since moving to San Diego in 2009 from Miami, where she grew up and attended Miami Dade College and Florida International University studying psychology and communications. Since moving to San Diego, Tamara has worked at Jewish Family Service and Congregation Beth El. She has also volunteered with JFS, Federation of San Diego, Junior League of San Diego, and had many different roles at the Jewish Community Center while her son attended their preschool program.
When not at work, Tamara enjoys cooking, traveling, hiking, movies, food & wine, the arts, and even cuddling up to a good book. Her favourite past time though is exploring new places and things to do with her family and their dog.
Sun, October 1 2023 16 Tishrei 5784