Membership
We look forward to welcoming you to the Beth Am family.
Our Beth Am community is inclusive, alive and growing, and we hope it will include you. From newly married couples, young families and singles, to pre/post B'nai Mitzvah families, empty nesters and seniors, there's no doubt you'll find your place at Beth Am. We invite you to be part of our vibrant Jewish community and hope you'll call Beth Am home for worship, learning, holidays, family and Jewish celebration.
Getting to Know You
We know you may have several questions as you decide which synagogue is right for you. The membership brochure, downloadable below, is designed to answer many of your questions, but we prefer the human touch and welcome the opportunity to meet with you.
Please contact Susan Mualim at susan@betham.com, or call 858.481.8454, to schedule a time to tour Beth Am and learn more about our community.
Welcome from our Board of Directors President, Marc Potash
Shalom and welcome to Congregation Beth Am! Being a warm and welcoming center of Jewish life for you and your family is our priority. We have come a long way from our humble beginnings in a tire shop to our beautiful campus centrally located in North County San Diego. From our youth education programs to our adult education activities, from services to holidays, our community has something for everyone to provide a lifelong connection to Judaism and the Jewish community. Even through the current pandemic, we have engaged with our community through virtual programs and services. M'dor l'dor, from generation to generation, we look forward to welcoming your entire family into our community.
Welcome from Rabbi Kornberg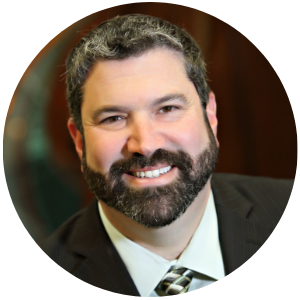 Allow me to welcome you with the Hebrew words, b'rukhim habaim, blessed are those who come. With this basic Jewish greeting, we recognize an important truth. It is through the members and participants of the community that blessing can be found.
We at Congregation Beth Am invite you to become part of our blessing and join us in what makes this community so meaningful. We have several facets to our community: Beit Tefillah (House of Prayer), a Beit Midrash (House of Study), and a Beit K'nesset (House of Gathering). We hope you will find ways to connect that bring you joy.
Please, enjoy the programs and information that you will find on the following pages, and we look forward to seeing you in the year ahead.
Welcome from Rabbi Earne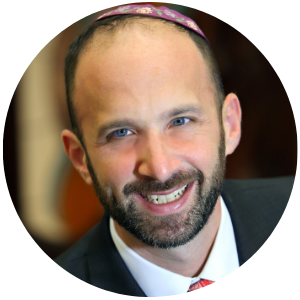 Long ago, the prophet Balam stood atop a mountain and looked at the people of Israel. He said "mah tovu o ha lecha y'akov." How good are your tents, how beautiful are your living spaces.
As I look upon our community, I find myself wondering what would Balam see? He would see passionate teachers and children engaged in learning. He would see students giving tzedakah and singing Hebrew songs in prayer. He'd see love and joy across our generations. He would see a place where kids develop life-long positive, Jewish identities. And, he would see our tents full with good friends they met at Beth Am. He'd see our community learning and having fun together.
Each day, we strive to merit this same blessing that Balam said about our people long ago. We welcome you to join us on this journey.
Wed, May 18 2022
17 Iyyar 5782
Membership Dues
Welcome, and thank you for your interest in Congregation Beth Am. We are a relatively young community of over 30 years. We are committed to repairing the world, studying together, and creating a warm and nurturing family. Nothing can be more rewarding for us than for you and your family to join us in completing our sacred mission.
We are affiliated with the United Synagogue of Conservative Judaism and offer a full spectrum of religious, educational and social programming. Founded in 1982, we are a thriving congregation located in beautiful and convenient Carmel Valley.
2021-2022 | 5782 Membership
Included: $500 Debt Service Fund + $200 Annual Security Fee
Standard: $3,575
ECC Family: $2,100
Families with children ONLY registered for the ECC and no other educational program (i.e. JLC, Sabra, Youth)

Included: $500 Debt Service Fund + $200 Annual Security Fee
Individual: $1,575*
Individual must be 65+
Couple: $2,200*
Couple must both be 65+
Family: $2,500
Couple must both be 65+ and have adult offsprings living at home who are Nitzan ages (see below)

Included: $500 Debt Service Fund + $200 Annual Security Fee
Standard: $2,210
Single Parent: $2,210
​​​​​​​Next Gen - Young Members under the age of 36 with no children. Included: $200 Annual Security Fee
Individual: $560
Couple: $925

Included: $200 Annual Security Fee. Will need to include a letter from your primary synagogue stating that you are a "member in good standing".
Standard: $1,915

Included: Membership Fee $2,875 + $500 Debt Service Fund + $200 Annual Security Fee to make total amount.
Ba'al Halomot (Visionary) Family: $10,000
2 High Holy Day Guest Tickets
Access to High Holy Day Priority parking
18 Tribute or memorial donations
Complimentary Membership to Men's Club and Women's Circle
Complimentary access to 40th Anniversary programming
Weekly Challah Delivery
Private Dinner with Clergy
50% Social Hall Rental (1-time rental)
Youth Education Credit of $3,000 (not including ECC)
Ba'al Halomot (Visionary) Couple: $10,000
4 High Holy Day Guest Tickets
Access to High Holy Day Priority parking
18 Tribute or memorial donations
Complimentary Membership to Men's Club and Women's Circle
Complimentary access to 40th Anniversary programming
Weekly Challah Delivery
Private Dinner with Clergy
50% Social Hall Rental (1-time rental)
One Shabbat meal for up to 12 people prepared by Oren Fine Foods
Shamar (Preserver): $7,500
Base Membership ($3,575 which includes Debt Service Fund + Security Fee)
2 High Holy Day Guest Tickets
Access to High Holy Day Priority parking
10 Tribute or memorial donations
Complimentary Membership to Men's Club and Women's Circle
Complimentary access to 40th Anniversary programming
Weekly Challah Delivery
Private Dinner with Clergy​​
Tomekh (Supporter): $5,000
Base Membership ($3,575 which includes Debt Service Fund + Security Fee)
Access to High Holy Day Priority parking
Wed, May 18 2022 17 Iyyar 5782